Topographic surveys
Topographic surveys are essential for changing the use of any piece of land. They must be accurate and show all features that are relevant to the proposed development.
All surveys undertaken by Findlay Surveys are tied into Ordnance Survey Grid & Datum (OS GPS Active Network). Below is a recently completed topographic survey (46 hectares / 114 acres) with Ordnance Survey data overlain. The majority of the survey was undertaken with a survey grade GPS (Global Positioning System) and supplemented with total station survey, for the places GPS cannot reach (near buildings, under tree canopies or any place where there is no 'open' sky to obtain a satellite fix).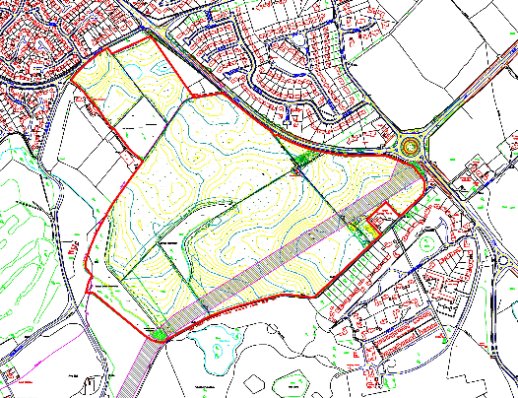 Topographic surveys must be fit for purpose and where appropriate we will offer advice to enhance a clients survey specification to ensure that it is practical, achievable and that only the relevant detail is surveyed. This advice may reduce the cost of the required survey considerably whilst still enabling the design of the proposed development or the change of use of the land.
See our examples page and contact us for your individual requirements. (Home)