As-built surveys
As-built surveys are undertaken to verify that the project has been constructed as per the design or to accurately record and identify any changes.
As-built surveys are mainly (but not exclusively) carried out for the following projects / scenarios:
Land Registry submission (e.g. updating title plans)
Retrospective planning approval
Highways adoption
Utilities adoption
For the release of deposits / retention on the submission of an acceptable as-built survey to obtain a completion certificate
To facilitate the re-design, renovation or extension to existing structures (more commonly known as Measured building surveys)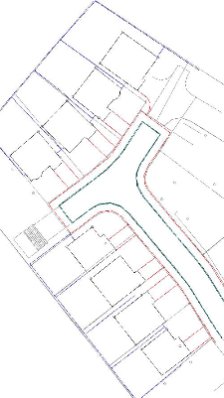 The results of the as-built survey can be presented on a drawing and supplemented with a detailed report if required.
See our examples page and contact us for your individual requirements. (Home)